WHITETAIL DEER HUNTING AND SIKA DEER HUNTING IN MARYLAND ON THE EASTERN SHORE WITH WINTER FARMS HUNTING
MARYLAND WHITETAIL DEER HUNTS & SIKA DEER HUNTING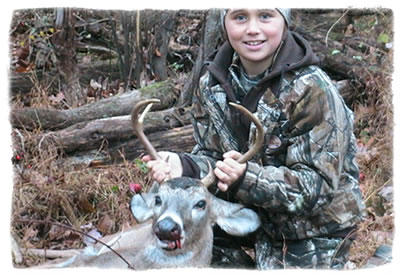 Winter Farms Hunting offers Whitetail Deer and Sika deer hunts on the Eastern Shore of Maryland. Our farms are located in Dorchester County, Maryland  and Kent County Maryland. Some of the larger deer we shoot come from these two Maryland counties.
We offer bow hunting, muzzleloader, shotgun, and rifle hunting in Maryland. And whether you are looking for trophy bucks or just looking to put food on table we offer the general opportunity to harvest the deer of your choice.
The Sika deer in Maryland were imported from Japan many years ago and now we have large numbers in the Dorchester area. They are a small elk and the finest tasting deer meat in the deer family. The Sika Deer bucks will get as large as six points and stand about two or three foot tall. Sika Deer move very early and very late in the day while Whitetail Bucks tend to move between 10 am and 2 pm.
We only take a limited amount of hunters in order to give you the best hunt possible and the best possible chance to take a deer. We will give you the day's plan and all hunting information in the morning the day of the hunt. We will meet you at your hotel.
After our morning meeting we will take you to a deer stand located in a tree or ground blind. Our stands are near feeding grounds or bedding areas. We will stay close by to help with removal of your deer.
Some hunting gear you will want to bring for Maryland Whitetail Deer and Maryland Sika Deer hunting trips:
Warm clothing
Bring boots and gloves
Hunting license
Shotgun
Shells
Camera
Coffee
Snacks